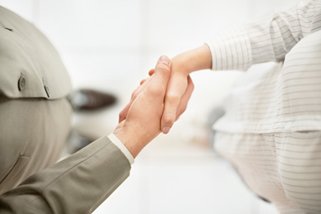 Enabling Partner Growth and Success
The reason FloripaTech exists is because of the generous cooperation of our partners and the participation of other organizations that support the entrepreneurial community in Floripa through programs and assistance.
Local organizations have embraced the idea of attracting more international investment and have opened their arms to us by granting access to their facilities, programs, staff, business processes and most importantly to their entrepreneurs, which provide a shining example that innovation is thriving in (Florianopolis) Floripa and the south of Brazil.
MIDI

FloripaTech provides mentoring and support to 20 of Midi's incubated companies. MIDI is a government sponsored incubator that offers physical space and and shared services to high growth technology startups. Visit www.floripatech.net to see some of these companies profiled.
WHAPP

FloripaTech provides mentoring and support to Whapp's technology startups. Whapp is a technology startup incubator that helps companies with recruiting an all star team, improve their business model, enhance their technology, connect with mentors, improve their marketing and sales, better manage their finances, offers office space and accelerates access to venture capital.
KAUFFMAN FOUNDATION STARTUP WEEKEND FLORIANOPOLIS
Tiffany Bass Bukow, the founder of FloripaTech, is as a mentor for startup companies participating in the Startup Weekend in Florianopolis and in Curitiba, powered by The Kauffman Foundation and sponsored by Sebrae.
SEBRAE

Sebrae, Brasil's Small Business Admininstration, has created the very first three month long technology entrepreneur training program and investor conference for 40 tech startups in Florianopolis, Brasil.

STARTUP BRASIL

Startup Brasil is a government initiative to give $100k (from a $40M fund) to 150 technology startups (30 of them global who are willing to accelerate their businesses in Brasil).
SOCIAL GOOD BRASIL

The Social Good Brasil program and venture fund, based in Floripa, provides financing to entrepreneurs who have a socially conscious technology business that contributes to Brasil's economic and community well being.