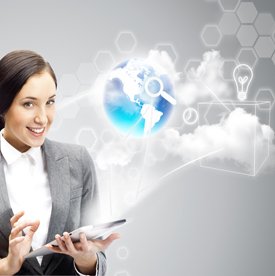 2014 Conferences Around the Globe
Launch Festival (Feb. 24-26, San Francisco): This conference is awesome if you're looking to launch your startup, raise money or learn about starting a company. With over 40 startups launching right on stage and more than 8,000 people in attendance, you may get serious "fear of missing out" if you pass on this leading Silicon Valley mega event. This three-day conference has truly become the "must-attend" event for anyone who is active or new to the startup community.
Israel Dealmakers Summit (March 4-5, New York) – A great deal of innovation in tech has been coming out of Israel. The Israel Dealmakers Summit by Landmark Ventures is the conference to hear from great speakers and learn about cutting edge Israeli companies.
South By Southwest Interactive (March 7-11, Austin, Texas): This is more of a festival than a conference, but it's definitely a must-attend event. It is an opportunity to meet some of the leading decision makers from both Silicon Alley and Silicon Valley. Plan to get loose, network and have fun. Don't plan to launch your startup at SXSW. Those times are pretty much over.
The MIT GSW: (March 24-26, Marrakech, Morocco) It is the world's premier workshop dedicated to fostering entrepreneurship and building entrepreneurial ecosystems globally.  Each year, the conference is hosted in a different location. We bring together over 300 entrepreneurial leaders, executives, next generation entrepreneurs, professors, financiers, government agents, and private supporters to build connections between cultures, regions, and backgrounds.
ad:tech: ( March 26-27, San Francisco) It.is the leading digital marketing event for 8,500+ marketing and technology professionals from all over the world – a marketplace for buying and selling, a community for networking, a forum for exchanging ideas and an opportunity for contributing to industry trends and initiatives
Social Media Marketing World: (March 26-28, San Diego, CA). Join 2,000 fellow marketers at the mega-conference designed to inspire and empower you with social media marketing ideas.
Interop: (March 31 - April 4, Las Vegas). The Largest IT Conference & Expo in LV. Over five days at , thousands of technology professionals will discover the most current and cutting-edge technology innovations and strategies to drive their organizations' success including BYOD security, the latest cloud and virtualization technologies, SDN, the Internet of Things, Apple in the enterprise & more.
ClickZ Live: (March 31-April 3, New York) It is a next-generation event that addresses the increasing change of pace in the digital marketing industry, to meet the diverse educational needs of today's online marketing community.
DEMO: (April 3, San Francisco)is the premier venue for launching new technology. The conference is a unique blend of general sessions, one-on-one demonstrations and networking, all in a relaxed atmosphere that promotes casual business interaction.
Ignite: (March 31 - April 2, Las Vegas).The Largest Gathering of Enterprise Security Experts in the World. Get access to the world's top next-generation network security visionaries.
Only Ignite gives you 'the inside track' to learn directly from successful global organizations in 55+ technical sessions.
Latam Healthcare IT Summit: (April 3-4, Sao Paulo, Brazil) n the light of the unprecedented growth in the adoption of technology and the digital transformation sweeping the Healthcare Arena Fleming Gulf is proud to be bringing the best local and global innovations in health care IT to Sao Paolo, Brazil. The Summit uniquely brings the key stakeholders from all sectors of healthcare IT in the region together.
Fast Company's Innovation Uncensored: (April 10, New York). is for anyone with a mind for modern business. Executives, inventors, strategists, designers, marketers and creatives of all stripes. They'll all be there – both on stage and in the crowd – offering inspiration, insights, and amazing connections.
VentureBeat Mobile Summit (April 14-15, Sausalito, Calif.): It's no secret mobile is the future. Mobile Summit is the conference for exploring just where this future is heading. Join a select group of the mobile industry's top executives in a debate on how to accelerate adoption, engagement and monetization.
M2M World Congress: (April 24-25, London UK).Smart sensors, big data,smart health, autos, homes and cities.
TechCrunch Disrupt NYC (May 5-7, New York): TechCrunch Disrupt is one of most popular tech conferences for startups. Whether you launch a product or are just looking for some press, this is a great conference to see and be seen. Make your way to "Silicon Alley" to see this year's crop of innovative startups as well as mingle with like-minded entrepreneurs, investors and speakers.
International Public Communication of Science and Technology: (May 5-8, Salvador, Brazil) Hosting PCST in Brazil will be a great opportunity to bring into light, in 2014, and share the experiences, challenges and diversity of Latin America's fast growing science communication, motivating the participation of students and experts that otherwise would not have the opportunity to attend this international event, as well as helping equate the contributions of each region in the international scenario. 
The Startup Conference (May 15, Redwood City, Calif.): As startup people ourselves, we know how important it is to meet the right people. With around 2,000 entrepreneurs at the Startup Conference, you're sure to find just what you need, from learning how to pitch VCs and finding co-founders to launching your product to the press.
MedTech Investing Conference: (May 21, Minneapolis, MN) It is a gathering for the leading MedTech innovators and investors from around the nation.
Cloud Expo: (June 10-12, New York). It offers the undisputed best platform to position your company as a leading vendor in the fast-emerging marketplace for providing massively-scalable IT resources and capabilities as a service using Internet technologies.
Strategic and Financial Investment Conference: (June 18, New York City). Companies in the Education Technology, Media and Digital Content, Information Services and Software Services industries are invited to apply. 
Fortune Brainstorm TECH: (July 14-18, Aspen, Colorado). It is a marketplace of ideas that assembles the smartest people we know — the world's top technology and media thinkers, operators, entrepreneurs, innovators, and influencers. 
Silicon Valley Innovation Summit (July 30, Mountain View, Calif.): This is a great conference for gathering with your entrepreneurial peers and engaging in debate on top trends and opportunities in such thriving industries as digital media, cloud computing, and entertainment.
TNW Latin America Conference: (August, Sao Paulo, Brazil) Over 800 people coming together to explore the future of the web.